October 2021
EEI International Insights: Enabling the Clean Energy Future
During COP26, political leaders will reaffirm their commitments to addressing global climate change. As a key partner in meeting this challenge, electric companies around the world already have announced their own clean energy targets and goals for carbon emission reductions. This article features highlights from a conversation with top leaders from AES, Enel, Iberdrola, and Ørsted about how their companies are enabling the clean energy future.
December 2020

EEI International Insights: Electric Companies Are Advancing Electric Transportation
Electric companies are playing a key role in the transition to electric transportation as cities and companies prioritize electrification within their climate commitments. By encouraging the adoption of personal EVs, investing in mass transit electrification, and electrifying vehicle fleets, electric companies continue to reduce their carbon emissions and invest in the clean transportation system of the future.
Reports
december 2021
Global Approaches to Diversity, Equity, and Inclusion
Globally, electric companies are ramping up their DE&I efforts and driving change in the energy sector. Electric companies are creating and implementing holistic approaches to DE&I, recognizing the value that diversity can bring to their workforce, customers, and stakeholders, including how different perspectives can increase innovation for the clean energy transition.
In this casebook, ten international electric companies share their approaches to DE&I and how they are leading in the DE&I space through an exploration of their overall strategies, initiatives to connect with the local communities they serve, and actions to create inclusive workplaces.
DECEMBER 2020
Global Emerging Energy Solutions for Customers
EEI's international members are innovating to enhance the customer experience. The electric companies included in this casebook represent seven countries in five regions, with case studies demonstrating the diversity of approaches that EEI members are employing to meet fast-changing customer preferences across four key areas:
Energy delivery
Smart home energy management
Transportation electrification
Customer engagement and billing
October 2020
2020 International Edison Award
Each year, Edison Electric Institute (EEI) presents the Edison Award to U.S. and international member companies. The award honors distinguished leadership, innovation, and contribution to the advancement of the electric industry, with a panel of former energy industry executives selecting the winners. It is the electric power industry's most prestigious honor.
In 2020, eight international members were nominated for the Edison Award. This booklet highlights the projects of the two winners, as well as each of the international nominees' impressive work to continue driving innovation in the electric power industry.
December 2019
International Energy Storage Trends and Key Issues
This factsheet presents global trends in grid-scale energy storage and highlights storage projects from EEI members across the world.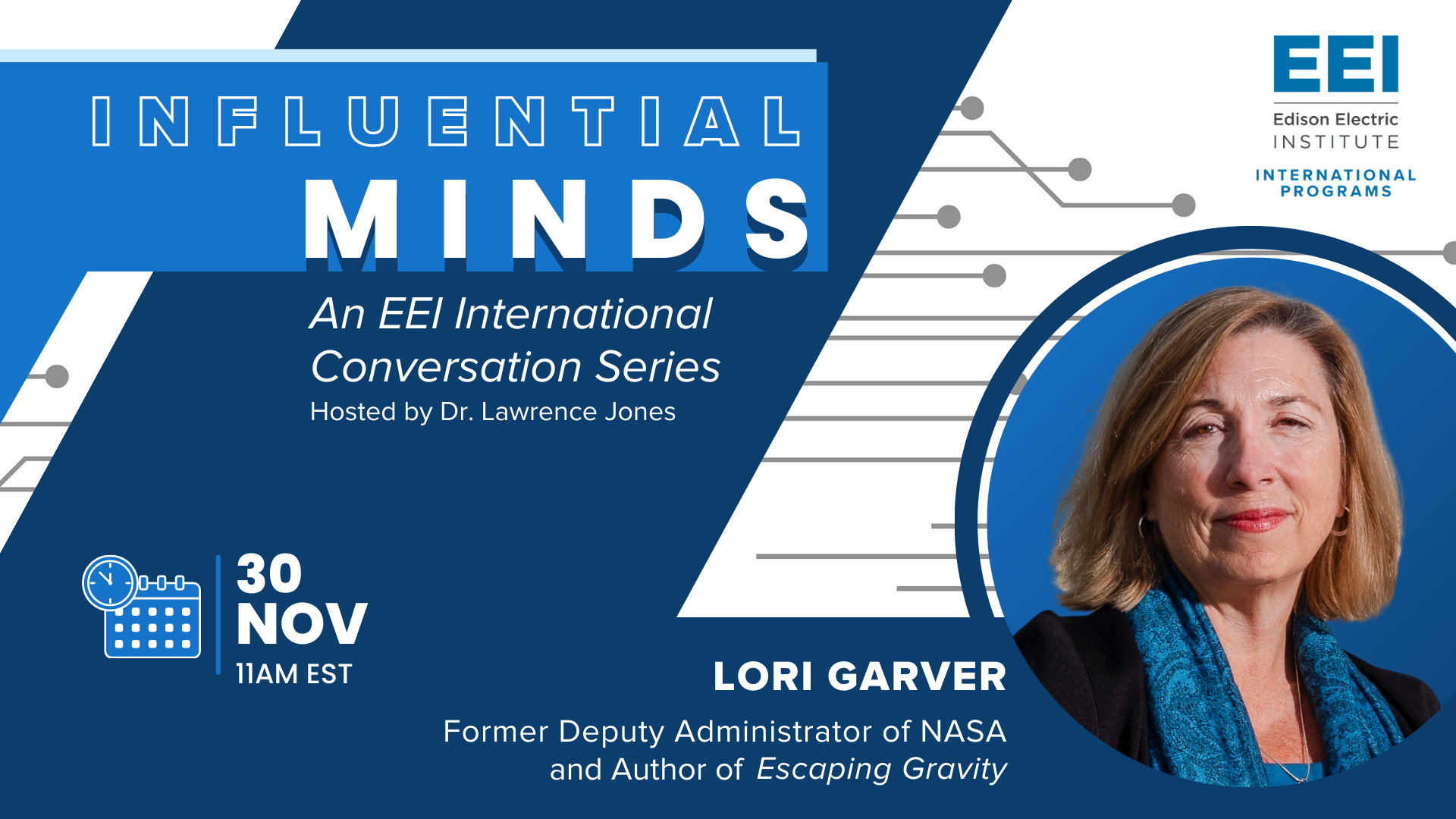 A Conversation with Lori Garver
November 2022 - EEI speaks to Lori Garver, Former Deputy Administrator of NASA, to discuss previously unpublished conversations and insights on the epic battle that has transitioned space access to private interests for a fraction of the cost of previous NASA programs.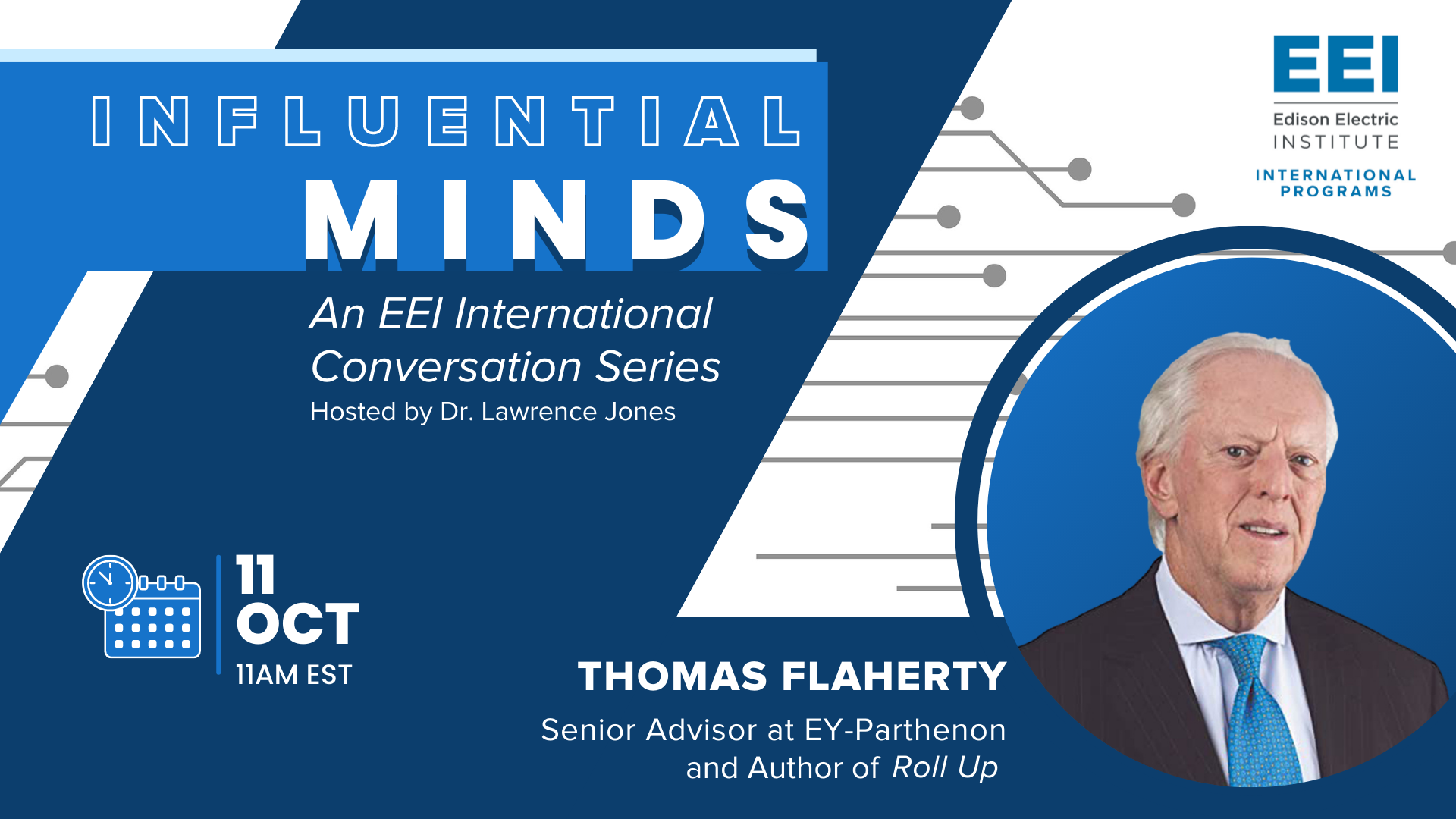 A Conversation with Thomas Flaherty
October 2022 - With over 45 years of experience, Thomas Flaherty, author of Roll Up: The Past, Present, and Future of Utilities Consolidation, joins EEI International Programs to share insights on how to successfully consolidate electric power companies.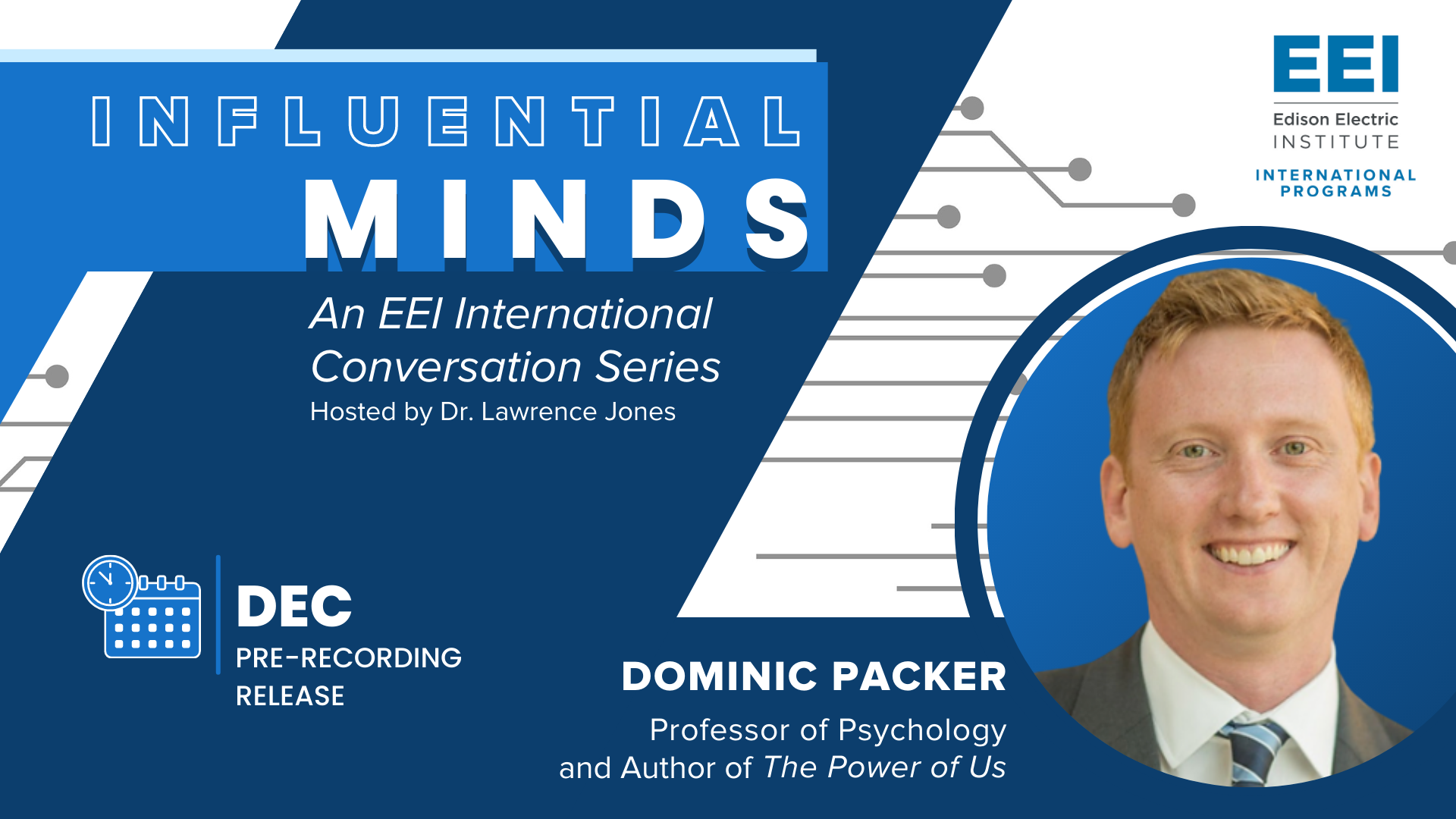 A Conversation with Dominic Packer
December 2022 - EEI speaks with Dominic Packer, Professor of Psychology and author of The Power of Us to discuss identity, intergroup relations, the dynamics of dissent, leadership, and social change.