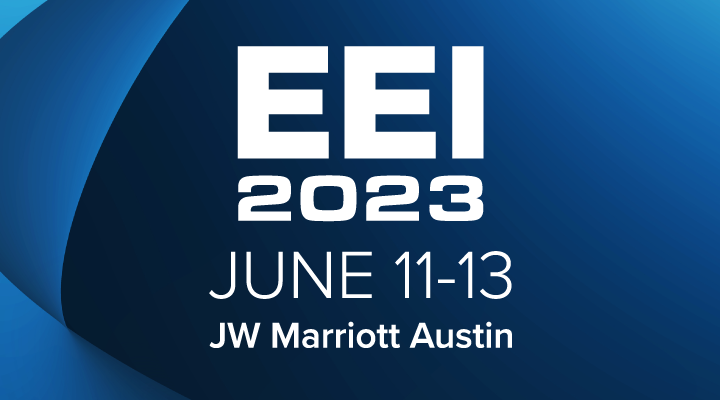 EEI 2023: Celebrating 90 Years of Power by Association!
EEI 2023 promises to be a fitting celebration for EEI's 90th anniversary. Join industry and government leaders, technology innovators and partners, regulators, and stakeholders as we showcase the actions and leadership of America's electric companies to deliver resilient clean energy across our economy.
Don't miss a day. Sunday afternoon programming will focus on the innovation that makes Austin a vibrant hub and incubator for emerging start-ups. Experience immersive and hands-on learning with experts and technology partners and get a jump start on what's new in the clean energy world.
Back by popular demand is the Edison Awards dinner on Monday night, honoring the top achievements in the industry, plus keynote addresses, break-out sessions, and the ever-popular CEO Leadership Roundtable.